Prenatal/PostnatalYoga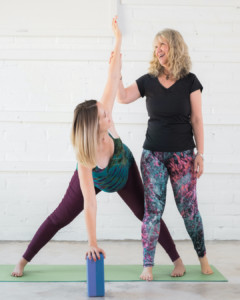 Upcoming Prenatal Yoga Group Series in Partnership with the Sol Center begins 6/1/23. Register here. Please note, beginning with the July 2023 series, mask wearing will be recommended but not required.
Please contact us with any questions and/or to be included on my newsletter list for information about upcoming Pre/Postnatal Yoga offerings and other news.
 Prenatal Class Series in partnership with The Sol Center. Registration here for latest session.
Bonnie is exceptionally thoughtful – guiding a prenatal yoga experience that is informative, supportive, and flexible to each unique body. -Prenatal yoga Zoom participant, 2020.
        No previous yoga experience necessary and any stage of pregnancy welcome. Check out Google reviews and learn more about Bonnie here.
Private sessions customized for youare available via ZOOM or in-person, observing appropriate COVID-19 protocols.  Please don't hesitate to contact me for details, arrangements and further questions.
*********************************************************************************************************
  Read here to learn more about prenatal yoga.
Any questions at all?  Text, email or call here.
Want to know more about the fabulous benefits of prenatal yoga? Check here and here.
Want to learn some easy moves for postpartum yoga? Start here.
*************************************************************************************************