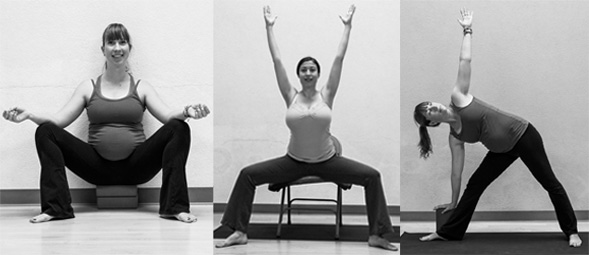 Prenatal Yoga is yoga perfectly tailored for pregnant women. You will be expertly and intelligently guided to explore and experience practices for self-care so you can best nurture yourself and the growing life within you. You will learn how to relieve some of the common physical discomforts associated with pregnancy.
 Prenatal Yoga Series in partnership with The Sol Center. Join my mailing list or follow me on Instagram @yogawithbonnie to learn when new Prenatal Yoga series are added. Register here.
How Prenatal Yoga Works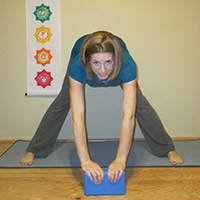 We practice physical postures that strengthen your legs, relax your shoulders and neck, release lower back pain, strengthen your core and your pelvic floor, and even bring relief to your feet and ankles, as well as many more.
Learn to cultivate patience and mindfulness during your pregnancy, motherhood, and throughout life's journey. The breath and simple meditative practices of yoga will be experienced in support of this special time. Strength and relaxation are balanced. Prenatal yoga has proven physical and mental benefits for moms to be!
Any questions at all, do not hesitate to  text, or call here!
Learn More:
Seven ways prenatal yoga helps pregnant women are described in this article.
Some sweet yoga moves for the early postpartum days.
A curated Resource Page for Pregnant and Post-Partum women.
Prenatal yoga testimonials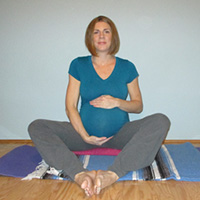 "I come to class full of aches and pains, and I leave class with a brand new back and inner peace. Plus, I get an hour and 15 minutes to connect with my baby and prepare for labor." -C.F
"I love Bonnie's prenatal yoga classes! She is so attentive and nurturing to her pregnant students. The gentle poses she teaches are a wonderful way for moms-to-be to slow down and focus on their body, breath, and baby." K.
My training and experience are described here.